Sales Account Manager - Consumer Products - Plants
Job Description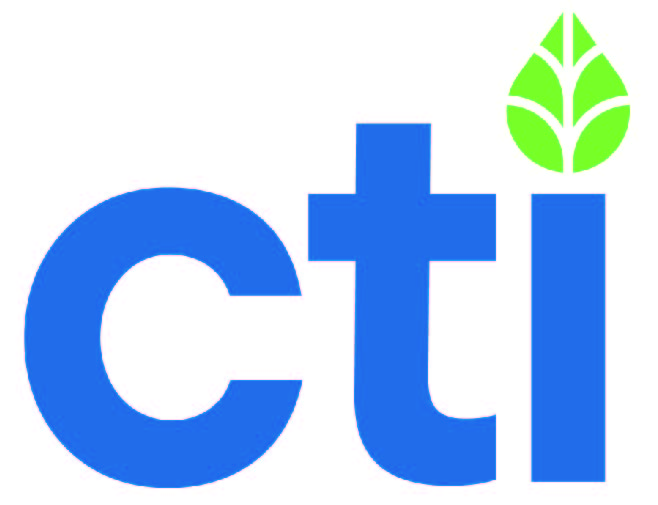 CTI Living - SALES ACCOUNT MANAGER (Potted Plant Containers) - Please apply directly at www.nafor.com/ctiliving

OVERVIEW: Apply your sales skills in a company that sells millions of plant containers to North America's largest retailers each year. Everyone owns a plant. The market opportunity is huge. You will have a lot of autonomy with this dynamic, fast-paced, entrepreneurial company. Your efforts will lead to best-selling products being placed on major store shelves and homes around the world. This is the type of company where you will gain more hands-on experience in one year than five years with a multinational. The office is fun, and the atmosphere is friendly. Having grown by 500% over a 10-year period, the work environment is exciting, the atmosphere is friendly, and the workspace is newly renovated and lovely to work in. We are looking to hire an experienced and skilled Sales Account Manager to join our team and oversee existing and new client accounts. Are you ready to be a part of this exciting journey towards a greener and more beautiful world? Join us and let's make some magic together!

TITLE: Sales Account Manager - Consumer Products - Plant Pots
DETAILS: https://www.nafor.com/ctiliving.html

SALARY: $50,000 to $55,000. We offer a competitive compensation structure that ensures a base salary and uncapped commission; you should easily earn 60-70K in your first year with additional upside beyond that.
RESPONSIBILITIES: We need someone with top-notch communication skills who can create meaningful and trusted relationships with clients and colleagues. Do you shine on the phone, email and social media? Do you love a good challenge? Are you happy to hit the road? When it comes to virtual meetings, do you make a lasting impression? Are you simply good at what you do? Let's talk! We are experts at selling plant containers (a bit of a niche, but we own it). Expertise in the world of plants is not necessary; however, having an understanding of basic fashion trends, as well as possessing solid interior and exterior design sense, could be an asset. Specific responsibilities include:
Organically growing existing CTI Living accounts across North America (e.g. Costco).
Developing new client portfolios and developing fresh business opportunities.
Owning the entire sales cycle – e.g. developing strategy, working with the Sales Director, writing client proposals and quotations, coordinating with the design team, following up with clients and closing sales.
Building and managing a pipeline of sales opportunities with new and existing clients.
Connecting with key retail executives and working collectively on national retail programs.
Negotiating contracts and closing agreements while creating long-lasting client relationships.
Forecasting and tracking key account metrics (e.g. seasonal sales results, annual forecasts, etc.)
Providing a strong sense of ownership, and an insatiable appetite for learning.
Maintaining a deep knowledge of the value proposition for the brand and ensuring consistency and quality across all teams and products.
SOME REQUIREMENTS: (you don't need to have everything)
Excellent verbal and written communication skills.
Must be able to interact with customers through phone calls, emails, social media, tradeshow events as well as in-person and video meetings.
You like to learn and embrace both challenges and the opportunity to grow through overcoming them.
Team player, always maintaining a collaborative and supportive attitude.
Able to keeping composure in high stress situations.
Strong strategic vision and analytical skills.

Able to proactively find solutions when things don't necessarily go to plan, think on your feet and tackle challenges head-on, show empathy for both clients and internal teams.

Well organized with an exceptional attention to detail.
Excellent time management skills.
Experience and ability to work harmoniously with a wide range of people.
Self motivated; ability to accomplish tasks with minimal instruction.
Ability to be objective in all communications.
Able to juggle multiple competing priorities.
You have spent a few years in a similar role and are ready to step into a bigger challenge.
Able to travel within North America and Asia.
Proficiency with technology (Office 365) paired with excellent typing skills is an asset.
Fluent English (required)
Spanish or French are an asset but not necessary.
Travelling: Valid Canadian Passport or American Visa (if applicable), and valid Drivers License.
BENEFITS:
Uncapped bonus incentives
Casual dress code
Company events
Growth opportunities within your role
Supportive, smaller-sized teams
Free on-site parking
Easy access via TTC
Paid time off
Free products
Work with plants
Creative and entrepreneurial work culture
Bonus pay
ABOUT CTI:
CTi Living is a manufacturer and supplier of indoor/outdoor containers specific to the floral and home décor market. Imagine a world where plants thrive in beautiful, sustainable, and innovative plastic planters that look and feel like they belong in an Italian villa or a modern art gallery. Well, you don't have to imagine anymore because our team has been designing, manufacturing, and wholesaling these incredible planters since 2003! We've serviced over 400 greenhouses across North America and the UK, providing our products to major national retailers such as Home Depot, Walmart, and Costco, as well as multiple independent garden centers and outdoor decor markets.

We don't stop there. We're a team of international leaders in plastic container manufacturing, constantly striving to better ourselves and our partners through innovation, design excellence, and exceptional customer service. We are proud to say that we're setting an example in sustainability. Our pots are not just any ordinary plastic pots - they're magical! Our injection molded pots are designed to look like stone or glossy ceramic, fooling the eye with their realistic textures and finishes. And we're not done yet. Our goal is to revolutionize the industry one pot at a time, and we believe that collaboration is key to achieving that goal.
For the most part this is a Monday to Friday 9am to 5pm role however, flexible hours are sometimes necessary. There is flexibility to work from home but a majority of work will take place at our Etobicoke office location. Occasionally, tight deadlines may require late hours.
Contact: Jeff Richmond at 416-238-6400 or jrichmond@nafor.com
For more information see: https://www.nafor.com/ctiliving.html

CTI-Centrade embraces diversity and equal opportunity. We're committed to building a team that represents a variety of backgrounds, perspectives, and skills. All qualified applicants will receive consideration without regard to race, ancestry, place of origin, colour, ethnic origin, citizenship, creed, sex, sexual orientation, disability, age, marital status, or family status. If you require disability-related accommodation during the application or interview process, simply let us know and we'll work with you to ensure you have a positive experience.

Please apply directly at www.nafor.com/ctiliving or click here to apply online
Job Type
Full-Time Regular