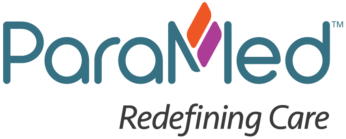 OVERVIEW:
You will use your "tech" skills to help provide better home care for tens of thousands of aging customers across Canada. Your job is to leverage technology to allow front line caregivers to offer the maximum amount of patient care while minimizing distractions such as scheduling, directions, and paperwork.

POSITION PURPOSE:
Paramed helps people stay in their homes for as long as possible while retaining their health, independence and dignity. Your work on our mobile systems, data integration, business intelligence and analytics team will directly result in a better quality of life for thousands of people.

Your work will help Paramed to:
Optimize schedules (more time with patients, less time on the road)
Focus directly on patient needs (current care requirements)
Integrate data sources (one touch access to all patient information)
Leverage technology to reduce "obstacles" to providing patient care
Use modern technology to help staff focus on the things that matter (automating the routine tasks) to help patients live better lives
MAJOR RESPONSIBILITIES:
Work with our Director of Technology and Transformation to create and maintain a roadmap for the Business Intelligence and Analytics program
Maintain an understanding of data models and sources
Work with an Information Architect to coordinate data from corporate sources (e.g. HRIS , Finance etc.)
Work with ParaMed's Application Support Group to coordinate data from core operational Applications (Procura, Clinical Care)
Provide direction, support and technical oversight for report and ETL (extract, transform, load) developers
Manage and prioritize intake funnel for reporting work
Oversee report development, provide direction and mentoring
Oversee reporting data model
Develop proof of concept reports and contribute to particularly challenging queries or reports
Work with Test Lead to coordinate and facilitate testing of BI solutions
QUALIFICATIONS, EDUCATION AND EXPERIENCE:
Possess a bachelor's degree in a relevant field such as business administration or marketing; an MBA is preferable, CFA an asset
Strong senior leadership experience in a strategic planning or business development role
SKILLS
Strong Business Intelligence (BI) related experience ideally covering:
Business analysis
Data modeling including both OLTP and "star schema" or dimensional models
DBA and SQL Query development
Report development
ETL
Team lead related experience
Organization and prioritization of work
Providing oversight of work output and quality
Providing direction
WORKING CONDITIONS
Mainly office environment with some local travel required
ABOUT PARAMED:
Since 1974, ParaMed Home Health Care has been caring for people in their homes, offering a full range of home health care services including personal care, homemaking, therapy and nursing services. But beyond the medical and personal support, ParaMed offers more to our clients by not just considering their condition but their character. Our ability to successfully match caregivers with clients has allowed us to grow into the largest home care team in Canada. With over 10,000 staff members and 75,000 clients, we ensure our clients receive a familiar face and dignified care.
CONTACT:
Jeff Richmond
jrichmond@nafor.com
416-238-6400
Please apply using the links on this page or directly at
www.nafor.com/jobs
For additional information please go to:
https://www.nafor.com/paramed.html
Paramed encourages applications from all qualified applicants and is committed to providing accessible employment practices that are in compliance with the Accessibility for Ontarians with Disabilities Act ('AODA'). If you require accommodation for disability during any stage of the recruitment process, please notify Jeff Richmond at jrichmond@nafor.com or at 416-238-6400.

Click here to apply online