Job Description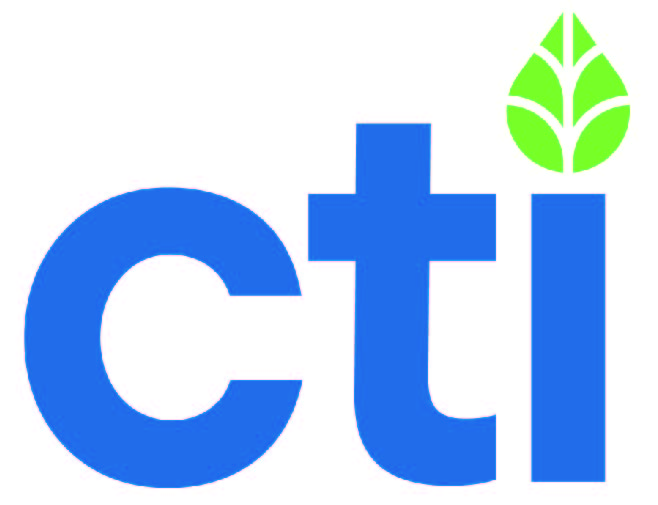 CTI Living - Junior Artistic Designer - Please apply directly at www.nafor.com/ctiliving

This is a creative role where you can design colourful and textured plant containers; presentations; and marketing materials. This is a traditional "artistic" opportunity with a strong digital component. Apply your creative skills in a company that sells millions of potted plant containers to North Americas largest retailers each year. Your focus will be on designing, drafting, creating and refining new designs, colour schemes, textures, sizes and shapes of flower and plant containers. You will have a lot of creative autonomy with this dynamic, fast-paced, entrepreneurial company. Many of your best designs will end up on store shelves and in homes. This is the type of company where you will gain more hands on experience in one year than five years at an agency. The office is fun and the atmosphere is friendly. Having grown by 500% over a 10 year period the work environment is exciting, the atmosphere is friendly, and the workspace is newly renovated and lovely to work in.

TITLE: Artistic Designer - Consumer Products - Plant Pots
DETAILS: https://www.nafor.com/ctiliving.html

SALARY: $43,000 to $50,000
SOME OF WHAT YOU MIGHT DO:
Help design plastic planters, decorative plastic pots, indoor decorative cover pots, enviropots and nursery containers using a wide variety of colours, textures, patterns and sizes in 2D and 3D form
Create dynamic presentations in co-operation with Sales team e.g. launching new line of planters
Bring ideas to life with digital sketches and/or drawings
Present sketches, ideas and innovative solutions to the in-house sales team
Build virtual and real plant container prototypes using Photoshop, Illustrator, SolidWorks, clay and other materials
Paint, decorate and modify physical prototypes as required
Manage product details and specifications (size, weight, colour etc.)
Assist with photographing finished products for marketing purposes
Communicate with customers, staff, suppliers, vendors and company owned production factory
Update and meet with design, sales and marketing teams as well as clients to provide project updates and manage ongoing changes in specifications or scope of work
Help estimate project timelines and ensure that you have the resources required to exceed client expectations
Be proactive and find solutions when things don't necessarily go to plan, thinking on your feet and tackling challenges head-on, showing empathy for both clients and internal teams
Demonstrate a passion for marketing and product design so you can naturally step into projects that require a high level of expertise
Provide a strong sense of ownership, and an insatiable appetite for learning
Maintain a deep knowledge of the value proposition for the brand and ensure consistency and quality across all teams and products.
SOME REQUIREMENTS: (you don't need to have everything)
Graphic design skills, able to create beautiful layouts for digital and printed media

Ability to handle multiple assignments simultaneously, and prioritize time sensitive issues

Excellent photo editing and shooting skills (Photoshop, Illustrator, inDesign etc.)
A hands on person that likes technology and social media trends
Video editing skills
Strong experience with Adobe XD (or similar)
Broad interest in design trends
Digital product design experience
A strong portfolio
Basic understanding of moulds
SolidWorks or similar 3D design experience
Excel knowledge
PowerPoint experience

Be proactive and find solutions when things don't necessarily go to plan, thinking on your feet and tackling challenges head-on, showing empathy for both clients and internal teams

Well organized with an exceptional attention to detail
Strong written and verbal communication skills
Excellent time management skills
Experience and ability to work harmoniously with a wide range of people
Self motivated; ability to accomplish tasks with minimal instruction
Ability to be objective in all communications
Able to juggle multiple competing priorities
You have spent a few years in a similar role and are ready to step into a bigger challenge
Able to travel within North America on an occasional basis (2%)
BENEFITS:
Casual dress code
Company events
Growth opportunities within your role
Supportive, smaller-sized teams
Free on-site parking
Easy access via TTC
Paid time off
Free products
Work with plants
Bonus pay
ABOUT CTI:
CTi Living is a manufacturer and supplier of indoor/outdoor containers specific to the floral and home décor market.
For the most part this is a Monday to Friday 9am to 5pm role however, flexible hours are sometimes necessary. There is a bit of flexibility to work from home but a majority of work will take place at our Etobicoke office location. Occasionally, tight deadlines may require late hours.
Contact: Jeff Richmond at 416-238-6400 or jrichmond@nafor.com
For more information see: www.nafor.com/ctiliving

CTI-Centrade embraces diversity and equal opportunity. We're committed to building a team that represents a variety of backgrounds, perspectives, and skills. All qualified applicants will receive consideration without regard to race, ancestry, place of origin, colour, ethnic origin, citizenship, creed, sex, sexual orientation, disability, age, marital status, or family status. If you require disability-related accommodation during the application or interview process, simply let us know and we'll work with you to ensure you have a positive experience.

Please apply directly at www.nafor.com/ctiliving or click here to apply online
Job Type
Full-Time Regular